Welcome
The Program in Visual Impairments at San Francisco State University offers intern and preliminary teaching credentials, master's of arts, and doctoral training in blindness and visual impairments.
Our graduates are prepared for employment as teachers of blind and low vision students*, leaders and service providers in blindness organizations, or any role that requires expertise in differentiating teaching and learning for low incidence populations including visual impairments and deafblindness.
Instituted at San Francisco State University in 1948, we are one of the oldest training programs of its kind in the country.
* Our program promotes identity-first language (American Psychological Association, 2020) as a show of allyship with blindness communities who have expressed preferences for empowerment via identity. For more information, please view the first 30 minutes of Dr. Siu's webinar from the American Printing House of the Blind (APH). New philosophies of supporting students with visual impairments are also discussed in the 2nd edition Access Technology book (Siu and Presley, 2020).
SF State VI Program Spotlight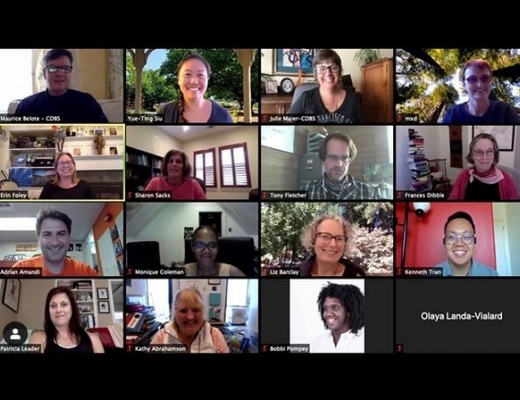 Visual Impairments Program in the media
The VI Program faculty, students, and alumni are quite active in the SF State and greater communities! Look for our leadership in conversations about digital multimedia accessibility, innovative teaching practices, and research related to: access technologies, cerebral visual impairments, psychosocial needs, and assessment.
Are you an employer with a job opportunity?